If you have any questions or comments regarding the CARS project, please contact our Scout Lake Construction public representative.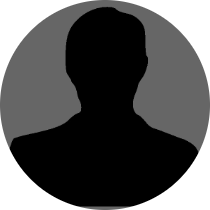 The CARS Reconstruction Project is the reconstruction of approximately 2 miles of urban roadway in College Place, Washington, including College Avenue from Lamperti Street to Rose STreet and Rose Street from College Avenue to Carey Court . The work consists of the construction of retaining walls, demolition of old concrete highway, clearing and grubbing, earth embankments, ditch excavation, roadway excavation, placing crushed surfacing, paving with hot mix asphalt, traffic curbs and gutters, traffic islands, street trees, installation of drainage handling systems, sidewalk and pathway construction, utility relocations and adjustments, sanitary sewer systems, domestic water systems, pavement markings, illumination, traffic signals, railroad support, permanent signing, fencing and other work. Detour routes will be clearly marked for all public traffic. Weekly flyers will be added to our Facebook page for reference as to what is coming up in the construction process as well as current detours. Pictures will be uploaded to Facebook throughout the construction project to showcase the improvements as they are completed.
Please Note
All Downtown Businesses are to remain open during construction.
Public Meetings
August 31st, 2016  @ 6pm
September 28th, 2016 @ 6pm
October 26th, 2016 @ 6pm
In order to maintain communication with College Place residents, Scout Lake Construction and the City of College Place are holding public meetings on a monthly basis. Current dates & times are shown below. All public meetings will be held at City Hall 625 S College Ave, College Place, WA
Fore more information please visit the College Place Public Works Website.
For the most recent pictures and updates please visit The CARS Project Facebook page.